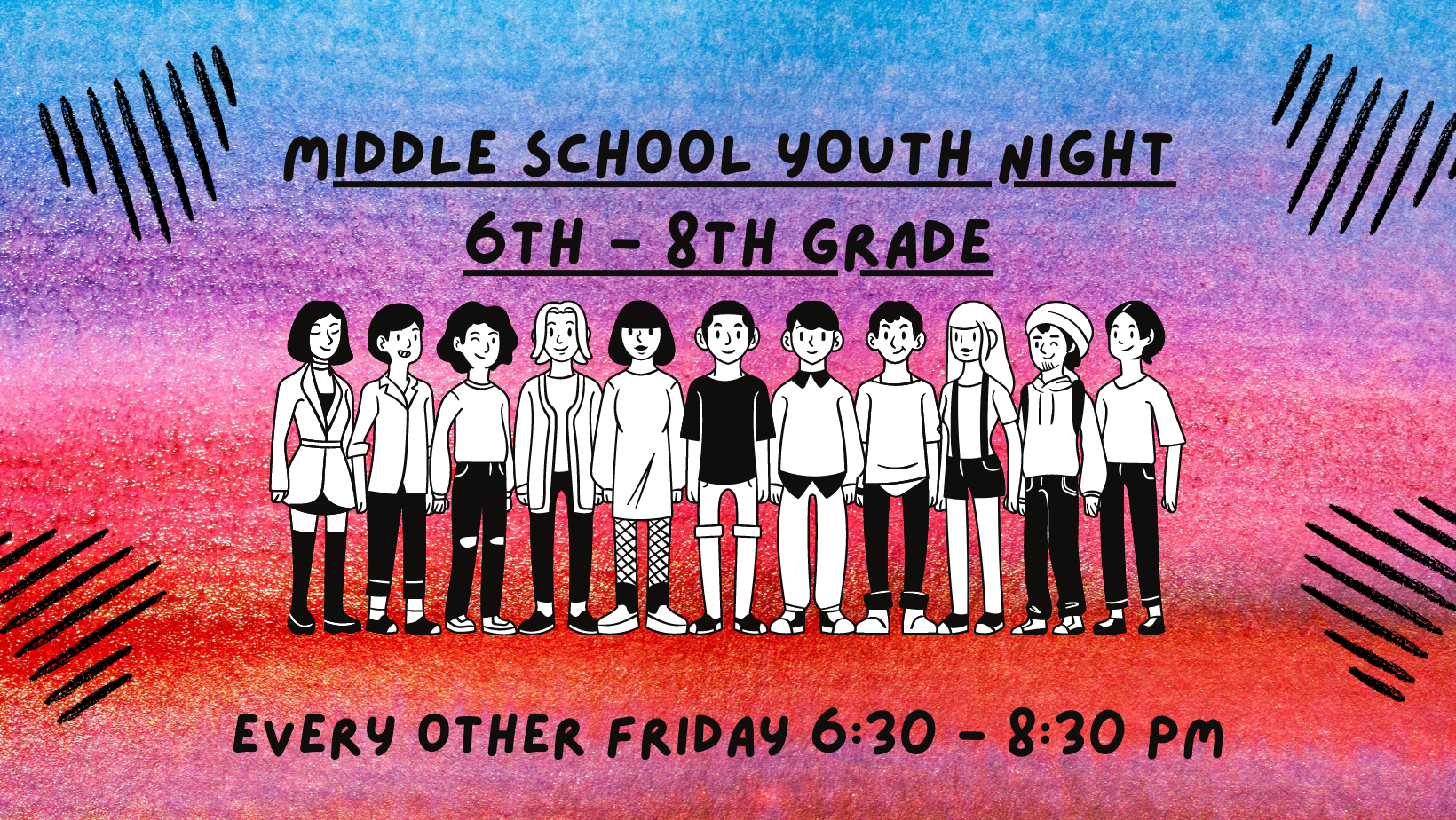 Safe & supervised environment where kids can be active, have fun, make friends, and win prizes! 
Middle School Youth – Upcoming Events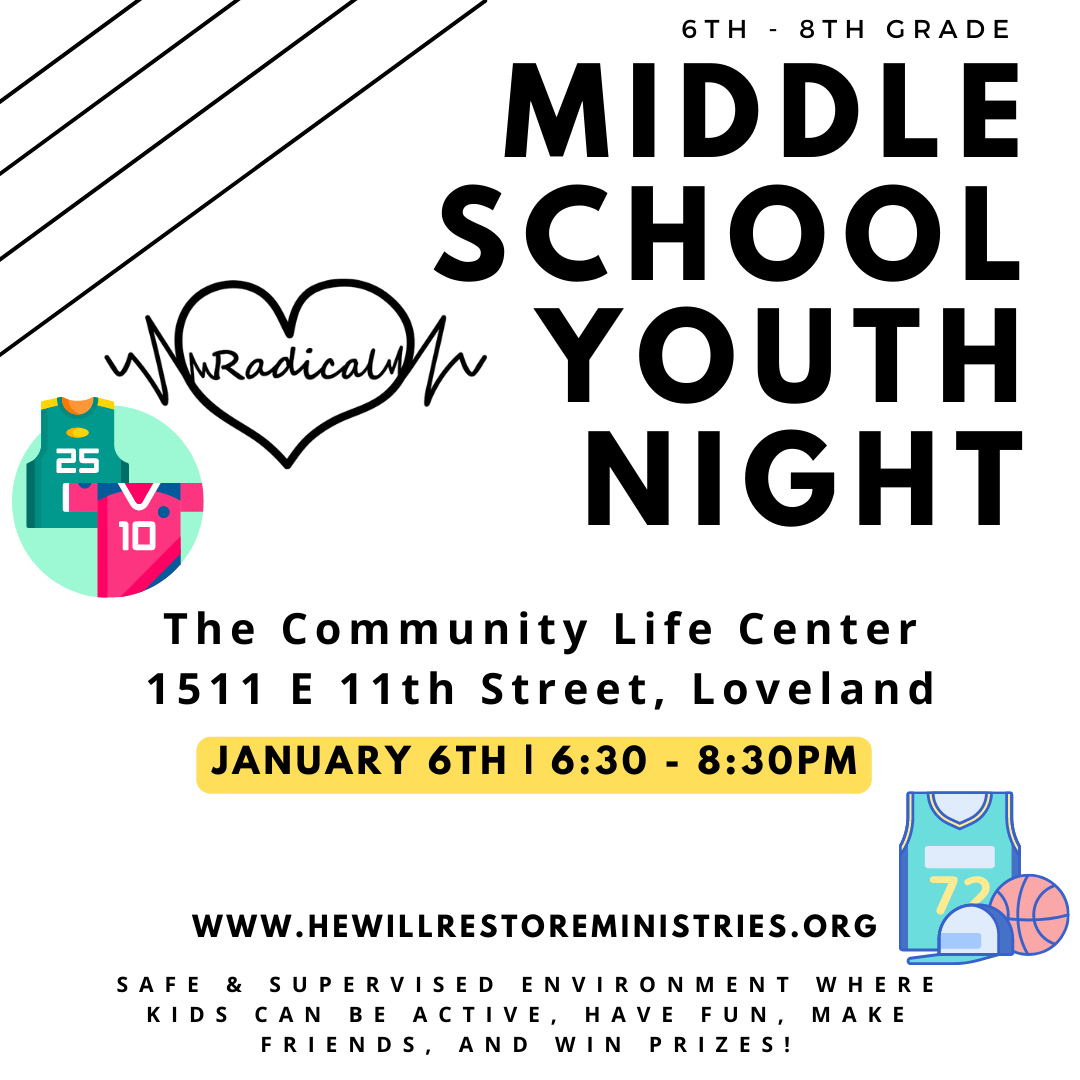 January 6th | Sports Night
We are so excited to see everyone back in 2023.
We are starting the year off with a fun sports night, wear your favorits sports gear!
Dont' forget to bring a friend.
1511 E 11th Street, Loveland | 6:30-8:30 pm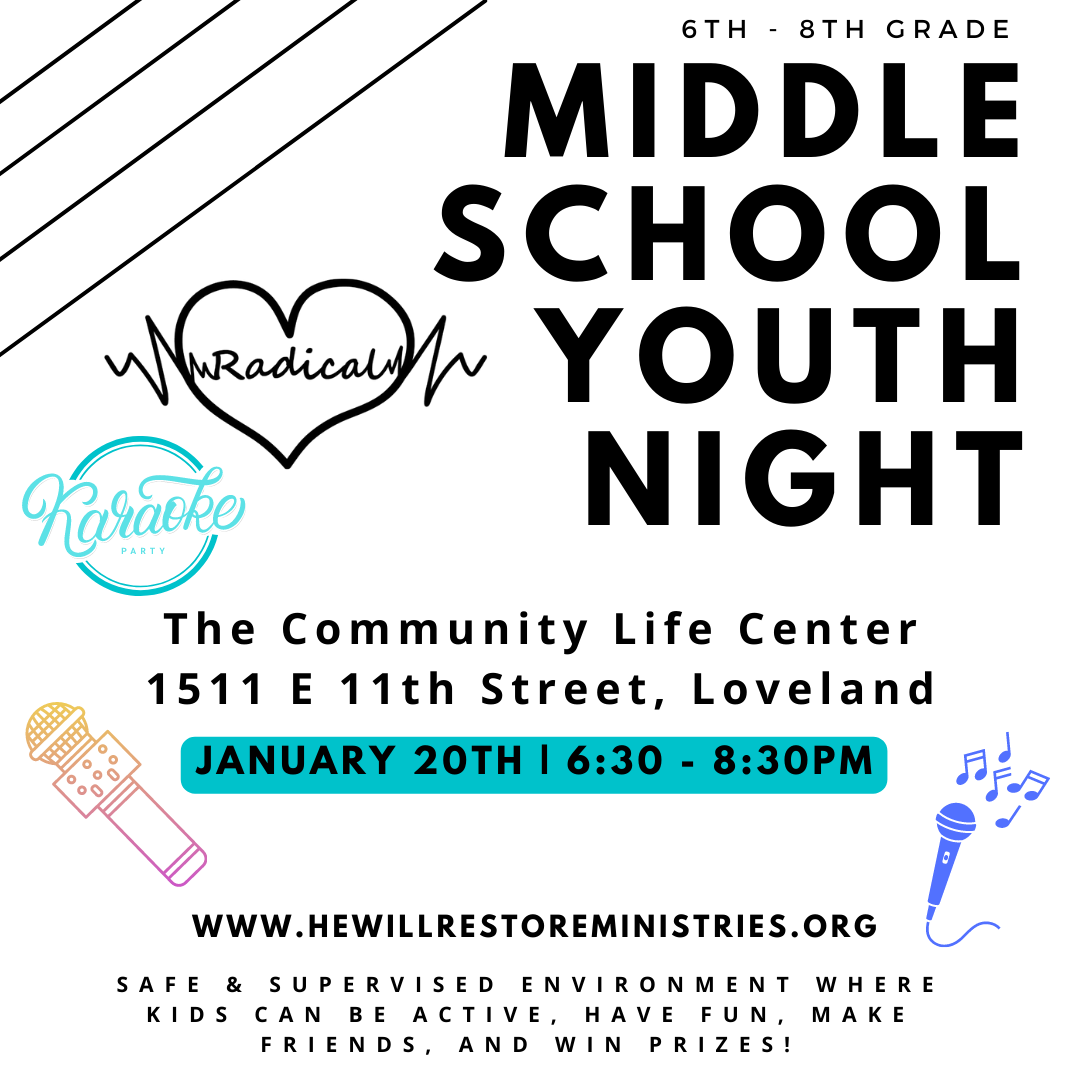 January 20th | Karaoke 
Back by popular demand, we will be doing a Karaoke night.
Get your singing voice ready, pick your favorite song and dazzle us all!
As always, we will hae alternative options for those who would rather not be in the spotlight!
1511 E 11th Street, Loveland | 6:30-8:30 pm